How well do we really know the people who help us to train our dogs and to manage any behavioural issues that they may have?
Do they use Positive Dog Training methods as advocated by the likes of Victoria Stilwell?
Or are they stuck in the past with the Dominance methods employed by Cesar Millan?
Do they drink tea or coffee?!
And where does their greatest challenge lie? I suspect that this probably sums it up:
I can train any dog in 5 minutes. It's training the owner that takes longer.

Barbara Woodhouse
With that in mind, I thought that it may be interesting to find out a little more about some dog trainers and behaviourists.
Welcome to 'The Richie's Room dog trainer interview'.
In this episode, we are going to meet somebody who I first came across thanks to a previous victim interviewee – Theo Stewart. Presenting … Freya Locke.
Let's get started …
Introducing – Freya Locke
Imagine that you have a dog with behavioural difficulties. How distressing and upsetting must this be when you don't know how to deal with them?
Now imagine that you have been unable to take this dog to various trainers and behaviourists either because he was considered to be aggressive or because they used unacceptable methods.
This was the situation that Freya found herself in.
Did she take her dog to a rescue centre and abandon it? Did she take it to a vet and ask for it to be put to sleep?
No, she didn't. What she did was dedicate herself to helping her dog by obtaining the necessary skills herself.
I have a huge amount of respect and admiration for Freya so I'm really pleased that she has agreed to take part in this interview.
Getting to Know Freya
This series of questions is designed to tell us a little more about Freya other than her role with dogs.
1. What jobs have you done before becoming a dog trainer?
So many!
I was a Wimpy girl, a biscuit decorator, decorated stained glass windows, a hospital cleaner, an Etsy shop owner making crochet items… and of course a mum and carer!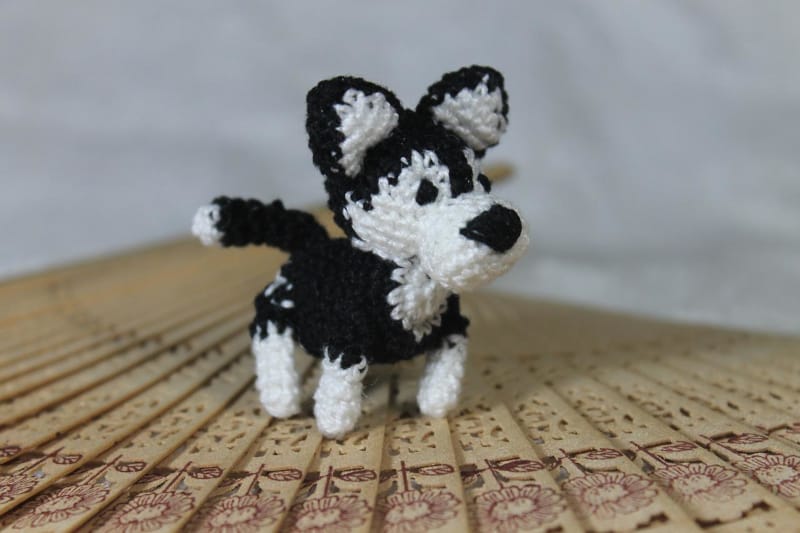 2. What is your favourite takeaway food?
Papa Johns Vegan Range.
3. In the 15 minutes of free time that you have available each week, what do you like to do? What hobbies do you enjoy?
I still like to crochet and I love a good box set – The Last Kingdom and The Walking Dead are my current favourites.
4. What is your hot beverage of choice? Tea, coffee, hot chocolate, something else?
Soya Coffee or Black Tea. No sugar.
5. You've just won £100m!! The only catch, if you can call it a catch, is that you have to spend it all. How would you spend it?
I would really love to create a place where people can take anxious dogs for a day out – perhaps while having their behavioural sessions as part of the package. Or even rescue dogs in shelters for treat day perhaps.
A massive sniffy field to themselves, with activities that they can choose to participate in or not, filled digging pits, a paddling pool, agility equipment, a little shop full of treats and toys that the dog can go in, a picnic area, lamp posts on every path, foraging spots and all the things that anxious dogs sometimes miss out on because there might be other dogs or too many people.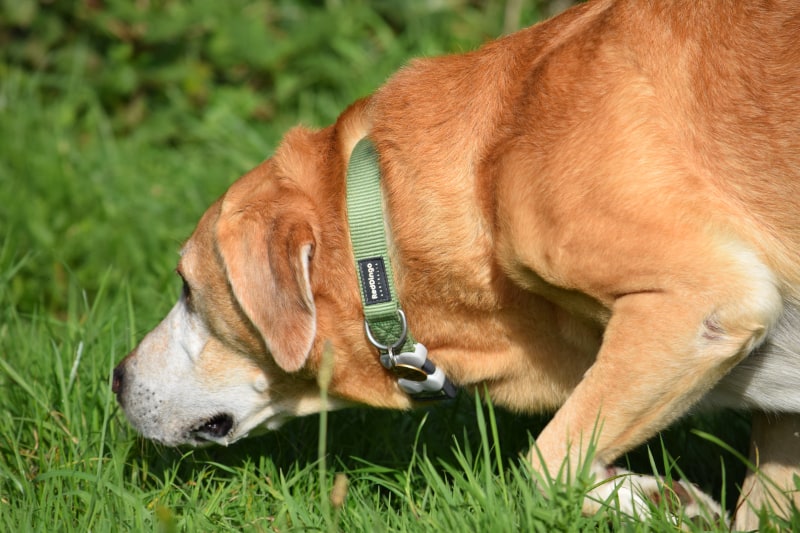 They could have the whole thing to themselves for a couple of hours, and then after that, it would be ready for the next dog and dogparents who I see on the day.
We would also be able to tailor it to each dog, so if they were particularly into something, or worried about something we could add it or take it away from the experience as required.
6. Tell us a little about your own pets.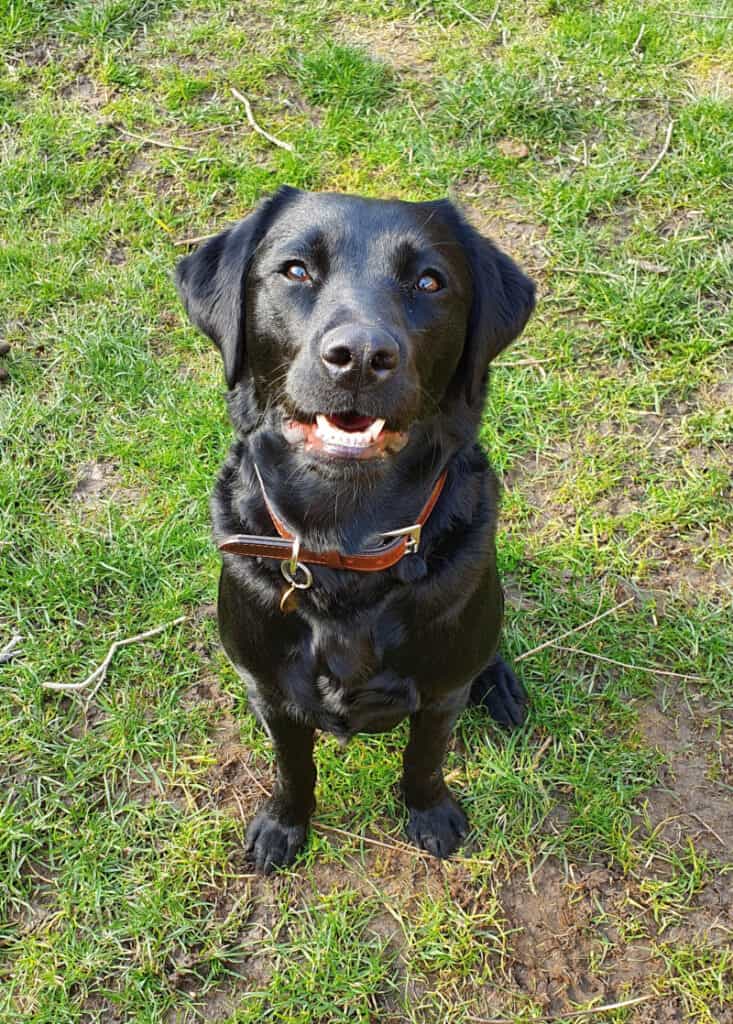 I have a 10-month-old Springador called Twyla.
I sadly recently lost my Tibetan Terrier x Cavalier Moo, who was 6. He was the reason Locke's Dogs came about – there was nobody near me who used methods I liked, that would take him on as he was "aggressive". I set about learning to help him myself and ended up with degree-level qualifications and a new career in behaviour. He was my world.
Now Twyla and I are healing together.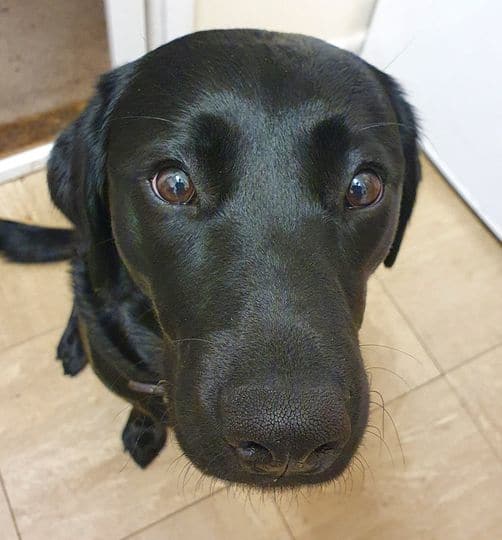 7. Hollywood has come knocking at your door and wants to make a film about you! Suspend your disbelief and tell us which actor you would choose to play you.
Oh, that is a tough one! I don't know! Who do you think?
[
Richie
] I enlisted Theo's help on this one and she suggested … a young Julie Walters.
[Richie] I was thinking, perhaps Sigourney Weaver (because of her Ripley-like determination).
[
Richie
] Do you know Freya? If so, who would you choose? Suggestions in the Comments section below, please.
8. Which TV series do you currently enjoy watching?
The Walking Dead and The Last Kingdom.
I also watch the news for Kent every night and have done for about 6 months, despite living in Suffolk, as I can't work out how to change the transmitter on the tv and to be fair, I am now quite invested in the goings-on down there haha.
9. Imagine that you could instantly learn any new skill (like Neo in The Matrix). What skill would you choose?
I would love to learn to fly!
But as that is physically rather unlikely, I would like to learn Karate. Am I too old to join Miyagi-Do?
Freya as a Dog Trainer
OK, this series of questions relate to Freya's role with dogs.
1. What led you to become a dog trainer? Tell us your story!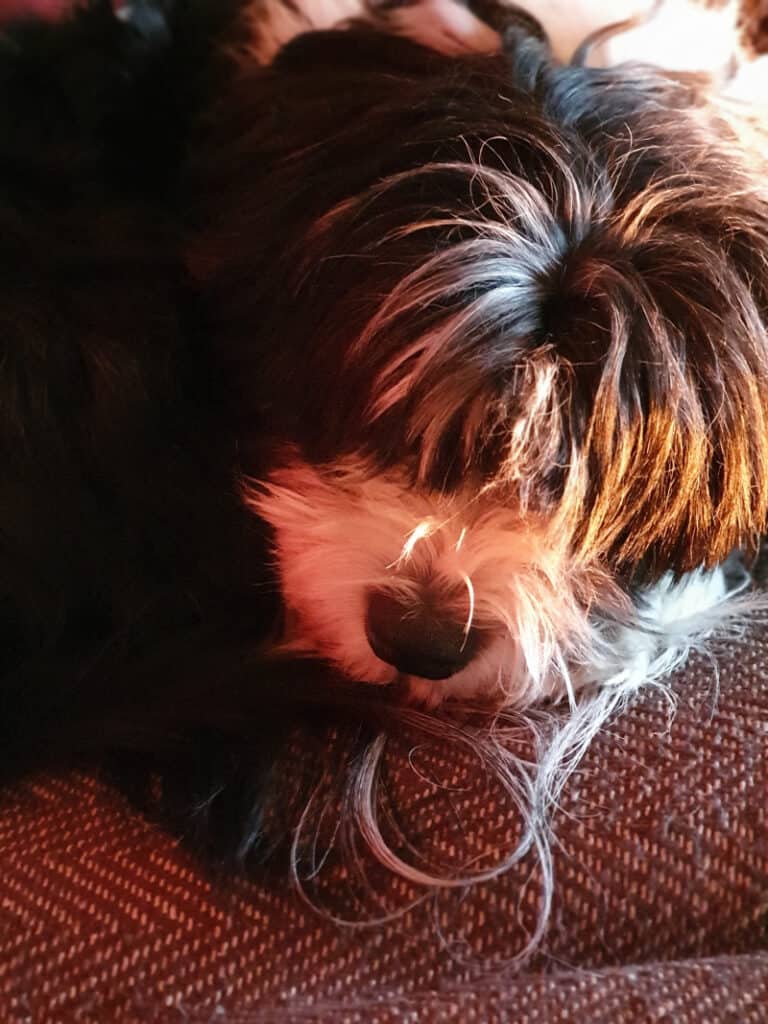 My Moo was my reason for this path.
He was a very poorly puppy.
He had numerous allergies and intolerances and became so ill he would vomit blood and have colitis. He began to refuse to eat at all and chewed big bald patches in his fur. His ears were constantly infected and his eyes were always red and sore. He was so underweight that he looked neglected.
His anxiety and his behaviour were very much affected and he was afraid of the whole world. Apart from me. He loved me. I loved him.
But I just couldn't seem to help him no matter who I approached. We were on the verge of having him pts. I started looking into learning how to help him myself.
It began with trying to learn how to get him to eat, which led me down an internet rabbit hole and before I knew it, I had signed up for one of those cheap £27 online courses and after sailing through three or four of those, I found more in-depth courses on behaviour, training and nutrition with The ISCP, Absolute Dogs, Canine Principles, Dog Training College, ADTB and more.
I started walking dogs and was helping out at the local training classes to get more experience, and then I started Locke's Dogs once I had passed some of my qualifications. I also joined INTODogs and PPGBI, and eventually KAD and the Complementary Medical Association.
I was then approached to help in various roles at INTODogs, ISCP and ICAN, on various committees and running social media and doing secretarial work, which I did for a few years and learned so much. I helped Co-coordinate ICAN for a couple of years.
I was also gifted The Dog Welfare Alliance, a non-profit that I still own and run. We allow members to make a declaration of force-free intent, and once I have thoroughly checked their websites and media presence, they are allowed to appear on our website and display our logo. Subscriptions are donated to force-free shelters and initiatives both in the UK and worldwide. So not only do our members use force-free methods, but they also help other organisations who encourage and utilise force-free methods too, thus spreading the word.
As well as doing all of that, when covid struck I learned how to shift things online and started my Fun Not Fear® business too. Initially, it was a few courses on an e-learning platform, but I have recently shifted its focus to an app and membership subscription so that people can have easy access to a behaviourist at a fraction of the cost of my 121 sessions.
My Locke's Dogs – Behaviourist & Trainer business does 121s locally to me, plus virtually worldwide and we teach anxious dogs to be confident and well adjusted, and we also designed our basic training programs to help dogs avoid anxiety struggles in the first place while learning all their cues etc.
Sadly we recently lost my darling Moo, to a grass seed injury. A very sad and unfitting ending to a brave life that helped so many other dogs. His "sister" Twyla has taken up the reigns as the Locke's Dog, and I have high hopes for her as a demo and stooge dog, as well as the awesome family dog she is already.
2. How would you describe your approach to training?
Fun Not Fear® is a philosophy – "There is nothing that can be taught with Fear, that can't be taught with Fun, apart from Fear itself."
I base all my training around that.
We try to make everything we do enjoyable, gentle, easy and achievable, starting with things our clients can already do and then growing from there, so our clients at either end of the lead grow in confidence and have a good time doing so.
We never use or do anything aversive, and base all of our programs around the dog/dogparent combination in front of us.
3. In relation to dog training and behaviour, what training, experience, and qualifications do you have?
ISCP.Adv.Canine.Prac is probably my highest level qualification (Level 6 Diploma).
I also have Absolute Dogs PDT and Geek levels, ADTB, ISCP Nutrition (Level 5 Diploma), Canine Principles Holistic Behaviour Diploma and several certificates, Dog Training College Canine Body Language, numerous other certificates and workshops.
I am a Full Behaviourist Member of INTODogs, ICAN, and a Dog Training Professional at The Pet Professional Guild. I am also a Kids Around Dogs Approved Trainer.
Next in my crosshairs is CCUI with Leslie McDevitt.
4. If you could only teach one skill to an owner, what would it be and why?
Canine Body Language.
Both reading it, and then actually taking notice of what the dog is telling them and advocating for their dog.
So many problems could be avoided and would be less likely to escalate if only people had known or taken notice of what their dog was telling them.
I think it was Chirag Patel who said something along the lines of "Our dogs whisper to us all the time" – but when we don't listen, they start to shout. We can avoid the shouting by listening to the whispers.
5. What do you think is the most difficult skill to teach?
Like with all things – it depends on the dog!
6. Which trainer has had the most impact on your development as a trainer? (this can be in person, podcasts, video or a good old-fashioned book)
Theo Stewart, Leslie McDevitt, Tom Mitchell, Andrew Hale, Lisa Tenzin-Dolma, Denise O'Moore, Taryn Blyth, Ruby Leslie, Debby Lucken, Alexis Lawrence, Alex Wilson, Marc Bekoff.
All of those people have influenced me on my journey at some point and for that, I am so very grateful. There are of course so many more, but it is impossible to list them all.
7. What is your favourite thing to teach?
I would say I am more a behaviourist than a trainer. I can train basic cues, but I teach more behaviour related stuff.
I love to teach games and enrichment methods that build concepts like confidence and optimism.
8. Do you use video recordings during your training or behavioural sessions?
Yes – especially when working virtually.
But also to demo things that their own dog is learning, and to video clients' own dogs so I can show them things like their dog's body language or movement in more detail.
9. Are there any lessons that you have learned during your time as a trainer that you feel may be valuable to somebody considering a career as a dog trainer?
For yourself – You are the sum of that with which you surround yourself.
So choose your education, friends and the online places you hang around carefully. Toxicity breeds toxicity, kindness breeds kindness, joy breeds joy.
For your training – Stop thinking of the dog in terms of what you think they should do.
Not all dogs are Lassie. Not all dogs want to be friends with everyone. Not all dogs are cookie-cutter cases.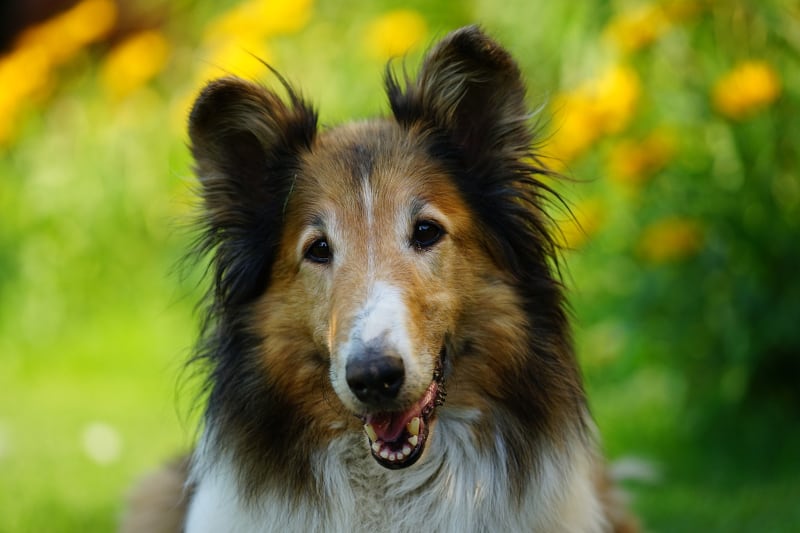 Instead, see the dog in front of you – allow them their likes and help them to be ok with, but not necessarily have to interact with, the things they dislike. Work with THAT dog, instead of the one in your or your client's imagination.
10. What do you enjoy most about being a dog trainer?
I love that moment when you see the lights go on in a dog's eyes.
When they visibly learn something beneficial. When you can see progress and your client and their dog both smile at you as a result.
It's that feeling you get right then when your client first truly believes that there is hope.
11. What do you think are the best ways for owners to bond with their dogs?
Doing things you both enjoy – games, sniffy walks, enrichment, chasing squirrels together, chilling out and listening to dog relaxation music… it doesn't matter so long as you both enjoy it.
Let them on the sofa and on the beds too if it makes you both happy.
It doesn't have to be about being on our best behaviour, perfect obedience, and being like a robot dog.
Be their friend, not their master.
12. What aspect of training do owners usually find most difficult? And how do you help them deal with this?
Letting go of old ideas and habits.
Things that people were taught to do years ago with their dogs, that are really ingrained, they can get almost defensive about – especially if they used old fashioned methods a lot with their old dogs…
Also, giving up on the idea that dogs "should" behave in certain ways, simply because they see dogs on tv or in the park who do.
The client sometimes needs help to learn that dogs are entitled to their personalities, abilities, likes and dislikes as an individual. When you work with the individual dog, rather than the idea of the dog, you will get much better results than you will get by trying to force a round peg into a square hole.
13. Where do you see your career with dogs heading? Do you have any plans or ambitions that you can share?
I want my Fun Not Fear® app and membership to grow.
It is still very much in its infancy, but it is something I really want to make work. I love it and know it has the potential to be really useful for people.
I would also like for Locke's Dogs to keep growing.
My client base is getting bigger, and one day I would like to have our very own field to act as a base for our training operations, as well as provide an area for my anxious clients to exercise their dogs.
14. And finally, if you could travel back in time to the point when you began your dog training career – would you still do it? If not, why not? If so, is there anything that you would do differently?
There are many things I would change in my life, but my dog training career is something that has been very much led by my heart, and so I would not change it at all.
It came along completely by accident, but when I needed to learn things, and at a time when I was able to study and grow.
I am not the greatest businesswoman, and I make sod all money, but I only do things in this career that actually matter to me, and that feel right, and I have been lucky enough to have clients that I love, and so I have been very proud of my dog career journey from the very beginning.
Contacting Freya
So, if having read Freya's answers you'd like to contact her, or follow her on social media, the details you need are as follows: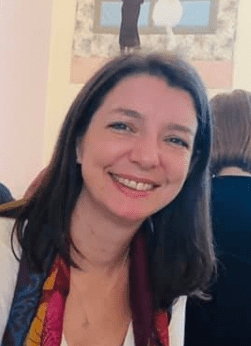 Acknowledgements
Featured image and pictures of Freya, Moo, and Twyla provided courtesy of
Freya Locke
And …
The End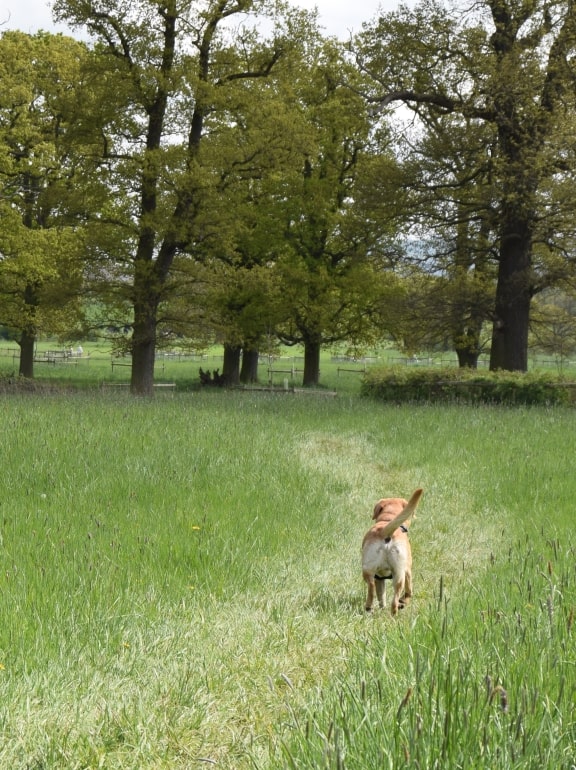 I hope that you've enjoyed this post.
Feel free to navigate around the site to see if there is anything else that may be of interest to you.
If you liked this post please share it. Thank you 🙂
If you'd like a heads-up when the next post is issued sign-up to the Richie's Room Newsletter.
And, if you'd like to add a comment that would be great too – you can do that below.
Know of a trainer/behaviourist that you think would make a good candidate for a future post?

Please ask them to get in touch and we'll sort something out.