Helping you to help your dog
Solving your problems with puppies, training, behaviour, and health
Hi, I'm Richie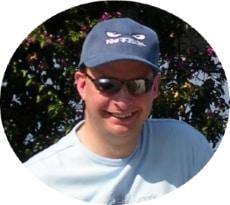 Richie's Room is a place for me to blog about the topics that interest me.
My true passion is all things related to dogs …
… but I also love Excel and VBA (weird huh?), memory techniques, and all sorts of random stuff.
My aim is to help you by sharing my knowledge in these areas.
I hope that you enjoy your visit.
Recent Posts
Ready to dive straight in?
Great! Consider one of these recent posts …
How well do we really know the people who help us to train our dogs and to manage any behavioural issues that they may have? Introducing … Rosee Riggs. Read more
Recognition for Richie's Room
It's always nice to receive some positive feedback.
Take a look at the posts below to read about the peer recognition awards that Richie's Room has received.
The Blogger Recognition Award is one of a number of peer-to-peer acknowledgements within the blogging community. Read more
So, the Blogging Gods have decided that Richie's Room should receive the Golden Bloggerz Award. How cool is that? Read more
The Sunshine what? OK, I'll admit it, up until about 5 minutes ago I had no idea what the Sunshine Blogger Award was! So, if you are equally unaware, allow me to enlighten you. Read more
Newsletter Subscription
Hi there!
To receive a quick heads-up whenever a new blog post is made please sign-up to the newsletter.
Richie's Room Newsletter
Be Sociable!
Know of somebody else that may find this site useful?
Excellent – let them know using the buttons below: