How well do we really know the people who help us to train our dogs and to manage any behavioural issues that they may have?
Do they use Positive Dog Training methods as advocated by the likes of Victoria Stilwell?
Or are they stuck in the past with the Dominance methods employed by Cesar Millan?
Do they drink tea or coffee?!
And where does their greatest challenge lie? I suspect that this probably sums it up:
I can train any dog in 5 minutes. It's training the owner that takes longer.

Barbara Woodhouse
With that in mind, I thought that it may be interesting to find out a little more about some dog trainers and behaviourists.
Welcome to 'The Richie's Room dog trainer interview'.
Let's kick off this first episode by finding out a little more about Theo Stewart by asking her a few questions – some of which I'm fairly sure won't be shown on her website!
Introducing – Theo Stewart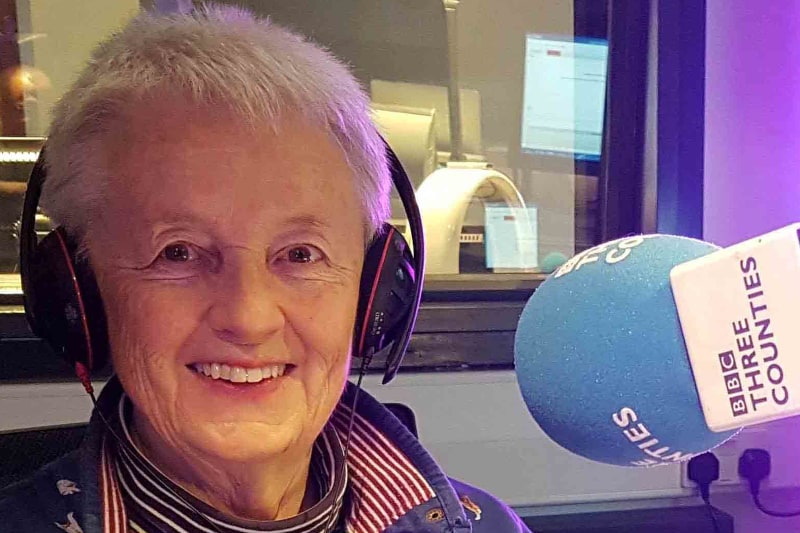 Theo (affectionately known as 'The Dog Lady' by many of her clients) is a behaviourist, consultant, therapist, trainer, and dog problem solver.
Her love of dogs started many years ago with two dogs called Merlin and Magic (a Rottweiler and German Shepherd Dog respectively). Training at this time was still, largely, the old-school dominance approach with 'commands' barked (sorry!) at the dog and physical 'corrections' given to force the dog to 'obey'.
As Theo investigated the best approach towards teaching her own dogs she found that positive, force-free methods not only work best but they also ensure that we feel comfortable in our relationship with our dog.
As Theo gained further education and experience in these methods she began to share them with others through a new business. During this time she has seen thousands of dogs (and helped their grateful owners do what is best for them).
She has also shared her wisdom as a phone-in dog expert on BBC 3 Counties Radio (see photo above).
Getting to Know Theo
This series of questions is designed to tell us a little more about Theo other than her role with dogs.
1. What jobs have you done before becoming a dog trainer?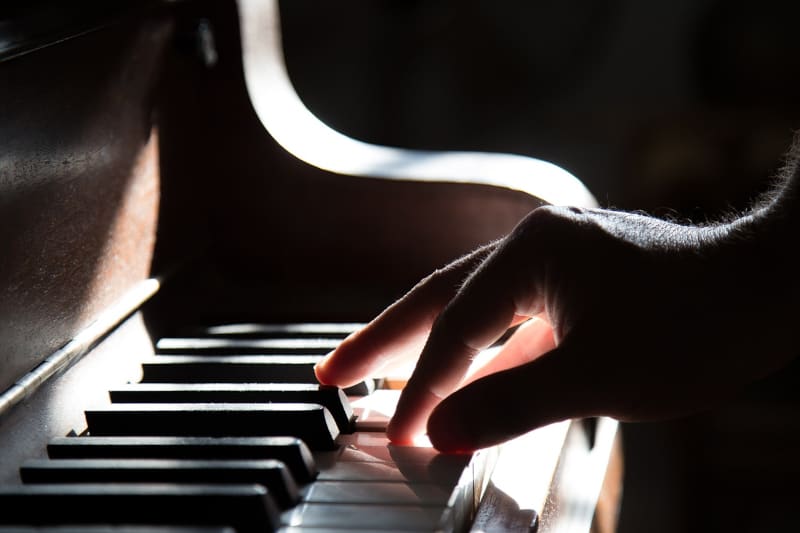 I was Head of Music in a boys' school – having previously obtained an LRAM (Licentiate of the Royal Academy of Music). I played piano and flute.
I also ran an introduction agency.
(Strictly, I have never been a dog trainer as such but a behaviour practitioner.)
[
Richie
: Sorry Theo, I can't help it, whenever I think 'piano' I automatically think of the
Eric Morecambe sketch with Andre Previn
. "I'm playing all the right notes, but not necessarily in the right order." 🙂 ]
2. What is your favourite takeaway food?
I don't usually have takeaway food.
3. In the 15 minutes of free time that you have available each week, what do you like to do? What hobbies do you enjoy?
Going out with my dogs.
Catching up with my family.
4. What is your hot beverage of choice? Tea, coffee, hot chocolate, something else?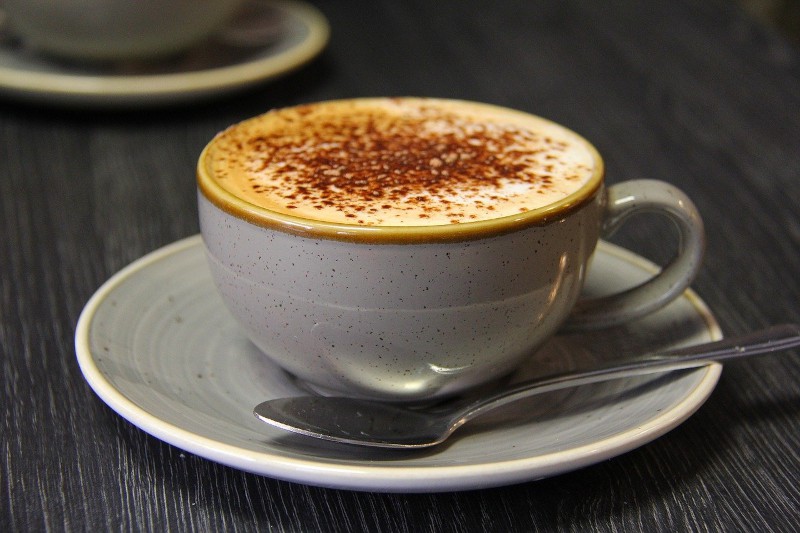 Cappuccino.
5. You've just won £100m!! The only catch, if you can call it a catch, is that you have to spend it all. How would you spend it?
After making life easy for my family, I would buy land and set up a special dog rescue that
employs vets and experts.
I would also try to do something about how dogs are treated in certain other countries.
6. Tell us a little about your own pets.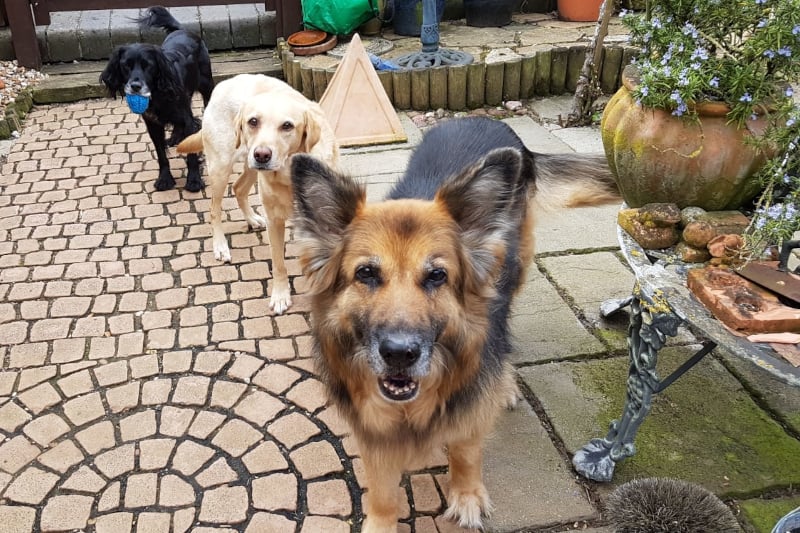 My fourth dog died at age 16 a few weeks ago – Pip, a Lurcher. I have an elderly German
Shepherd, 13-year-old Milly, then Pickle Cocker Spaniel of some notoriety who is 11, and a
Labrador Zara age 10.
7. Hollywood has come knocking at your door and wants to make a film about you! Suspend your disbelief and tell us which actor you would choose to play you.
I wish! Julie Walters.
8. Which TV series do you currently enjoy watching?
Coronation Street but only if I'm playing Scrabble at the same time on my phone.
Oh – and Happy Valley.
9. Imagine that you could instantly learn any new skill (like Neo in The Matrix). What skill would you choose?
I would first need to drop about 40 years from my age. No time for new skills not involving dogs – I would increase my dog skills.
Theo as a Dog Trainer
OK, this series of questions relates to Theo's role with dogs.
1. What led you to become a dog trainer? Tell us your story!
I'm not a trainer as such – I am a behaviourist/behaviour specialist, which does involve some training – mostly clicker training in my case.
I had a Rottweiler and a German Shepherd years ago, both of which were a challenge. I was involved in old-school dominance type of training. Then I read The Dog Listener by Jan Fennell. Groundbreaking back then but out of touch now.
2. How would you describe your approach to training?
As force-free and positive as possible.
I don't do 'commands' – but cues, and like to give the dog choices.
3. In relation to dog training and behaviour, what training, experience, and qualifications do you have?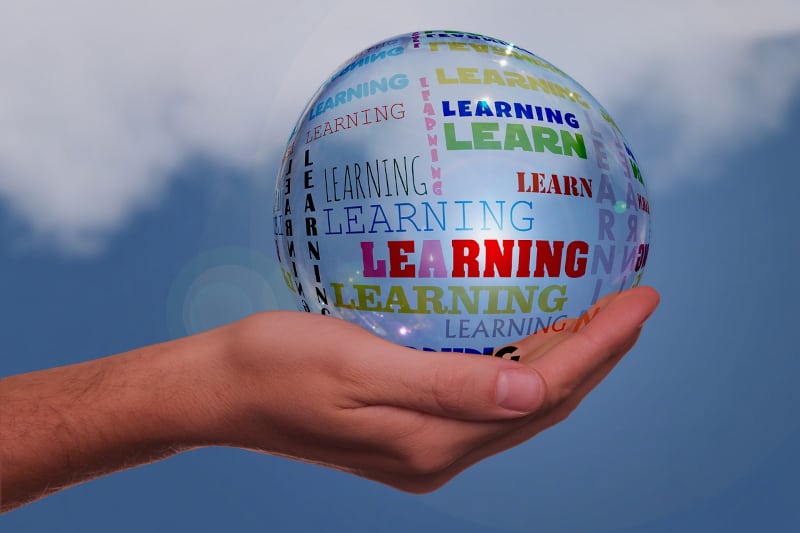 Wisdom is not a product of schooling but of the lifelong attempt to acquire it.

Albert Einstein
I began by becoming a Jan Fennell Dog Listener but within a year had moved on.
I then helped to found INTODogs. I am a trustee member.
The next big step was to graduate with the ISCP (International School for Canine Psychology).
Among other things, I am a Victoria Stilwell Positive Dog Trainer and a full member of IMDT (Institute of Modern Dog Trainers). Both these required jumping through hoops.
I belong to the PPG (Pet Professional Guild), PDTE (Pet Dog Trainers of Europe), C.A.B (Certified Animal Behaviourist) ICAN and C.C.B (Certified Canine Behaviourist) INTODogs.
4. If you could only teach one skill to an owner, what would it be and why?
Clicker training. Because it gives the dog choice and makes it quite clear to the dog what TO DO, not what NOT to do.
5. What do you think is the most difficult skill to teach?
To cut out commands and encourage the dog to make its own choices (choices that are acceptable to me).
Patience.
6. Which trainer has had the most impact on your development as a trainer? (this can be in person, podcasts, video or a good old-fashioned book)
7. What is your favourite thing to teach?
Clicker training.
8. Do you use video recordings during your training or behavioural sessions?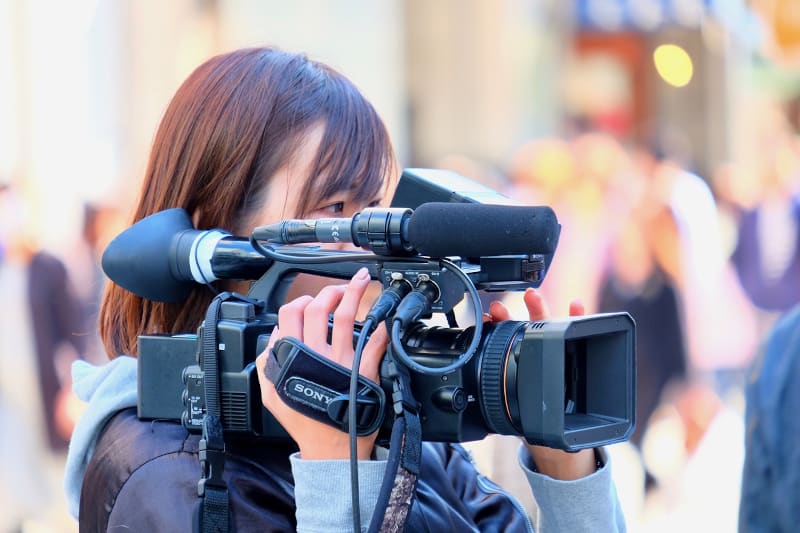 Yes, sometimes, because [as a result of the Covid-19 pandemic] my behaviour sessions are now all online.
9. Are there any lessons that you have learned during your time as a trainer that you feel may be valuable to somebody considering a career as a dog trainer?
When I started I worked my way up, seeing as many dogs as possible and attending every course I could find. There were far fewer people in the field.
Now it would be hard to get where I am without a university degree.
10. What do you enjoy most about being a dog trainer?
Meeting such a variety of wonderful people who love their dogs enough to employ me.
I'm not a dog trainer really. I'm quite anti 'training' in some ways. By definition it implies
the dog is asked to do something that doesn't come naturally, for my sake.
11. What do you think are the best ways for owners to bond with their dogs?
To give their dog choice – and not to smother him or her!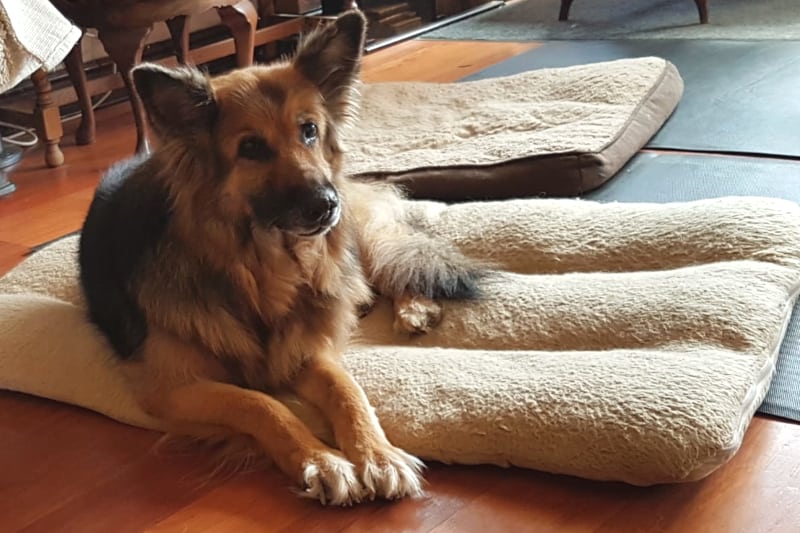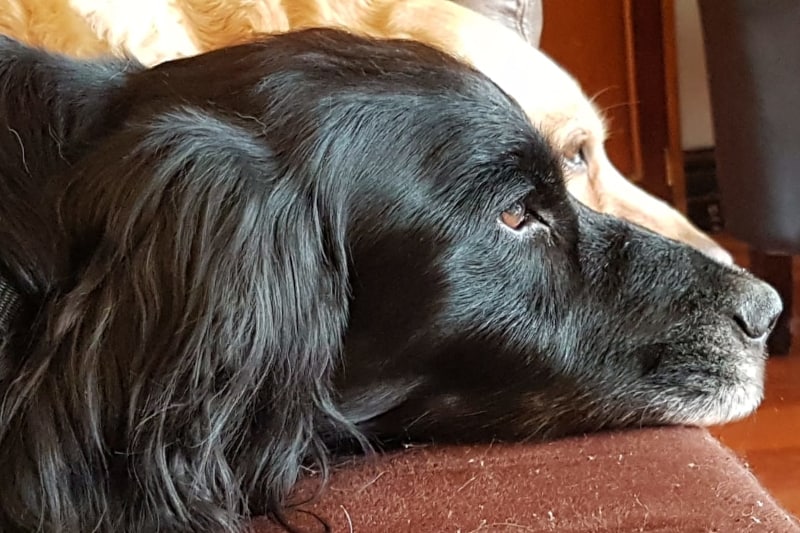 12. What aspect of training do owners usually find most difficult? And how do you help them deal with this?
Abandoning what 'other people say' with regards to using force, dominance and control.
I use human child parallels and have plenty of anecdotes!
13. Where do you see your career with dogs heading? Do you have any plans or ambitions that you can share?
Unfortunately at my age, my ambition is to keep going for as long as I can doing just what I am doing.
I am now specialising online which gives me access to the whole world! I will also be combining online with in-person when the pandemic finally allows.
14. And finally, if you could travel back in time to the point when you began your dog training career – would you still do it? If not, why not? If so, is there anything that you would do differently?
This is my dream job which I started when most of my friends were thinking about retiring.
I wish I had started it years earlier – though probably the modern force-free methods we use today would not have existed.
Contacting Theo
So, if having read Theo's answers you'd like to contact her, or follow her on social media, the details you need are as follows:
Acknowledgements
And …
The End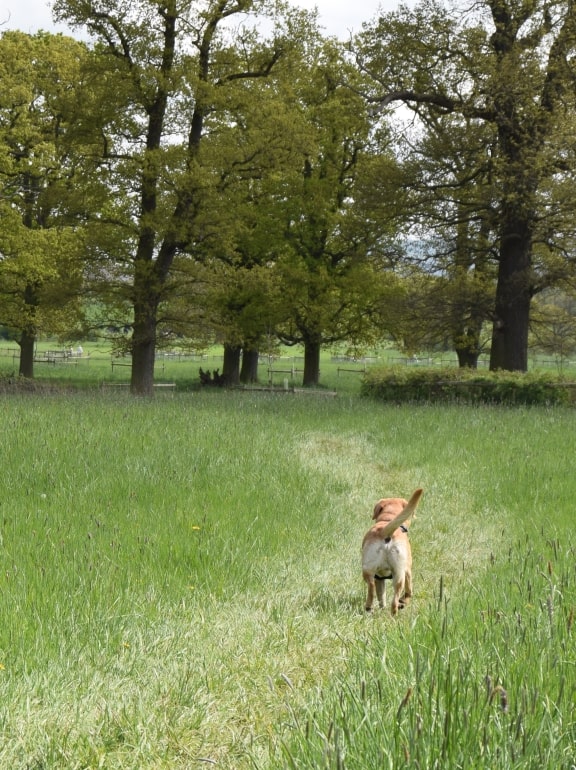 I hope that you've enjoyed this post.
Feel free to navigate around the site to see if there is anything else that may be of interest to you.
If you liked this post please share it. Thank you 🙂
If you'd like a heads-up when the next post is issued sign-up to the Richie's Room Newsletter.
And, if you'd like to add a comment that would be great too – you can do that below.
Know of a trainer/behaviourist that you think would make a good candidate for a future post?

Please ask them to get in touch and we'll sort something out.